Opening Reception: October 7th, 2022 6pm – 8pm
Exhibition Open: October 7th, 2022 – November 27th, 2022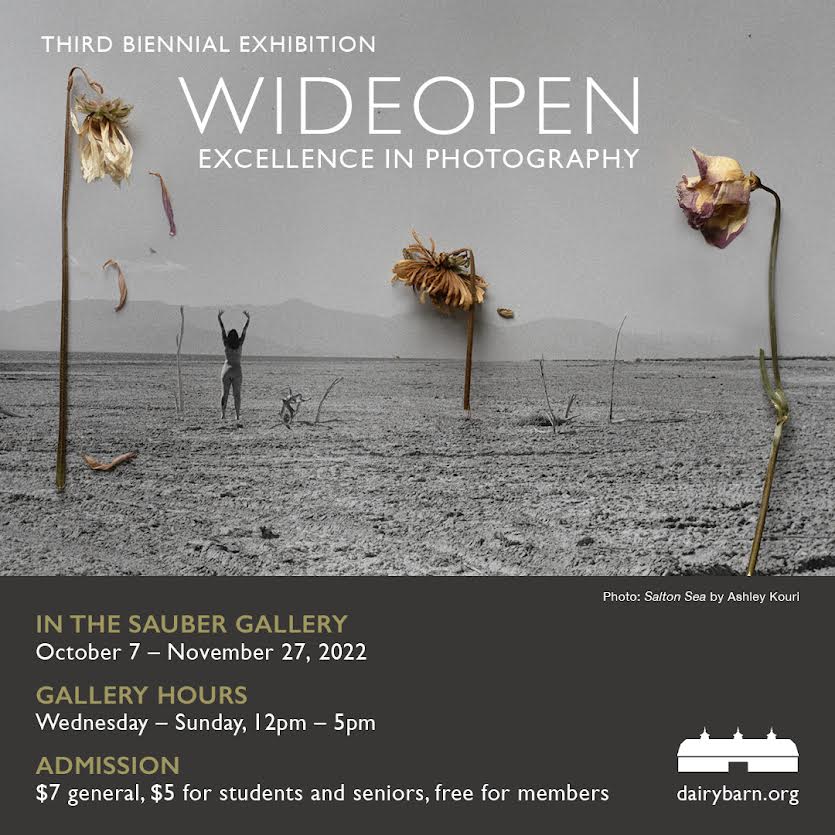 WideOpen: Excellence in Photography is a celebration of photography in
all its forms. There are no required themes, genre limitations, or editing
restrictions. The potential is boundless, and excellence is the only measure.
Originally founded at The Dairy Barn Arts Center in 2018, we honor
WideOpen's third biennial exhibition with three talented jurors: Coco
Conroy, Bella Kotak, and Eli Reed. Each of these jurors brings a vastly
different experience, style, and expertise to the table. Over the course
of three days, they tirelessly reviewed 531 photographs from 118 artists,
selecting sixty-eight of the best examples of excellence in the field.
This exhibition is sponsored by:
SONY Corporation
Envisage WealthHocking Valley BankOhio University School of Visual CommunicationOhio University College of Fine ArtsPhotoShelterModern Woodmen of AmericaPete SouzaTerry & Lyntha EilerJohn Agnone
The Jurors:
Coco Conroy is the director of Jackson Fine Art, a gallery in Atlanta, GA specializing in 20th-century and contemporary photography. She has been with the gallery since 2014, and advises Atlanta clients and focuses on local collaborations. Prior to joining JFA, she received her MA in literary studies, worked as a freelance journalist and digital editor and as an independent events coordinator for A Cappella Books. She has served as a judge for PDN's Curator Awards and Photoville's Fence, among other national and international juried competitions.
Bella Kotak is an award winning fine art, fashion and portrait photographer living and working in between the US and the UK.
Photography changed her life when she picked up a camera and from that moment she was hooked by this medium that translates thoughts and imagination into tangible form.
Inspired by fairytales and nature, Bella's storytelling pictures lift the veil of the overlooked and reminds us that there's magic in the most ordinary of spaces and beauty in every face.
Bella Kotak is an ambassador for Phase One, SmugMug, Canson Paper, and Vanguard.
Her work has been featured in exhibitions in New York, London, and Paris.
In 2021 Bella's piece, "The Kiss" won the Beautiful Bizarre Art Prize INPRNT Photography Award.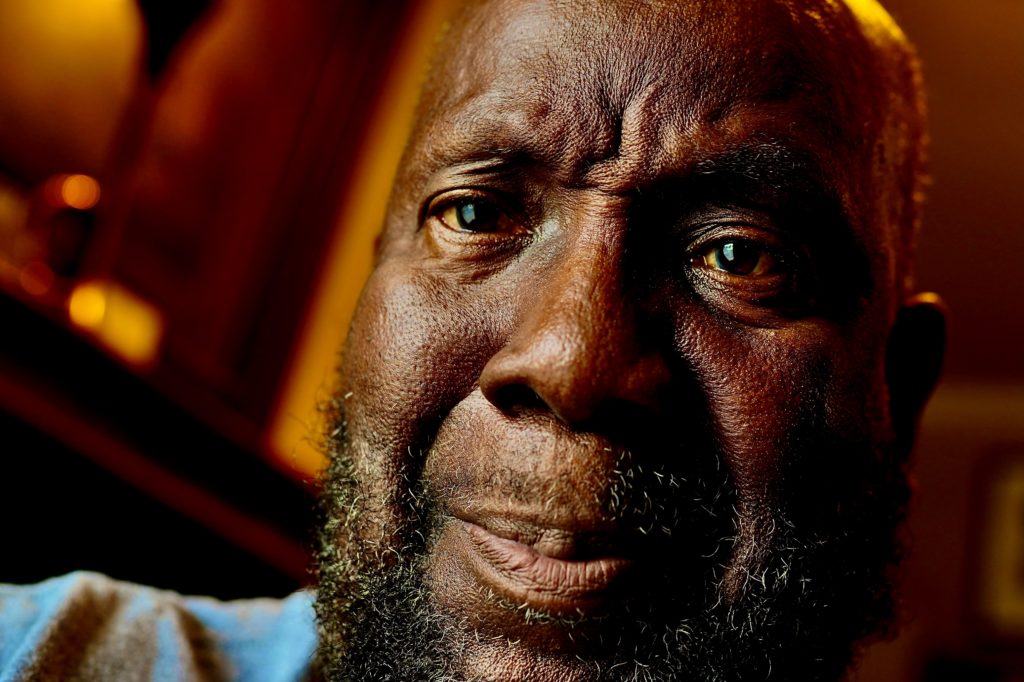 Eli Reed is an American photographer and photojournalist. Reed was the first full-time black photographer employed by Magnum Agency and the author of several books, including Black In America. Several of the photographs from that project have been recognized in juried shows and exhibitions.
Reed is a former Nieman Fellow at Harvard University (1982–83) and is currently the clinical professor of photojournalism at The University of Texas at Austin. He was a runner-up for the Pulitzer Prize for Feature Photography in 1982. Reed is a Sony Global Imaging Ambassador as well as a recipient of the World Press Award and Overseas Press Club Award. Reed was honored with a Lucie Foundation Award in Documentary Photography in 2011. In 2015, Reed's work was exhibited at the prestigious Visa pour l'image Festival Du Photoreportage in Perpignan, France. In October, 2015, Reed was invited to speak at the Schomburg Center for Research in Black Culture as part of their "Visually Speaking" series. In January, 2016, Reed was a keynote speaker at National Geographic Magazine′s Photography Seminar in Washington, D.C.