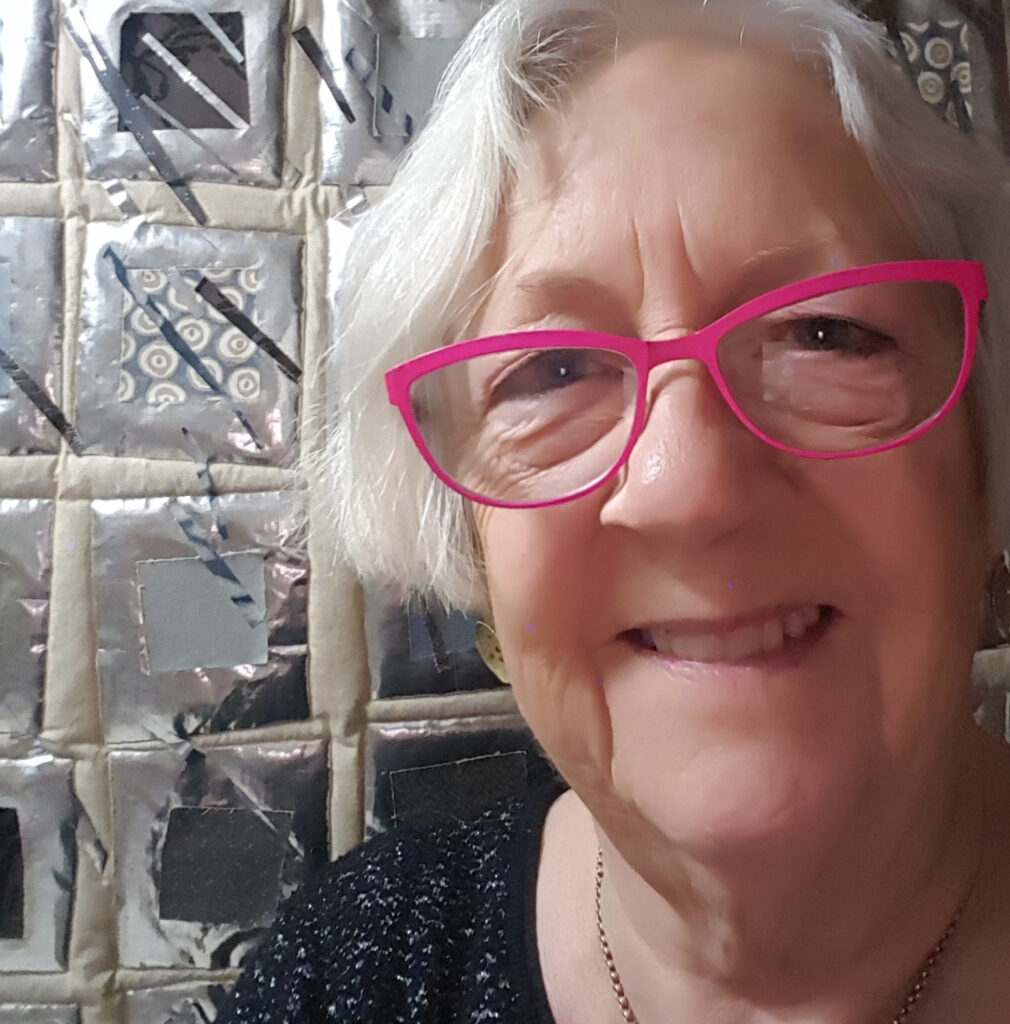 Alison Schwabe makes 2D layered and stitched wall hung art works known as art quilts. Her designs reflect the influences of her exposure to traditional American patchwork and quilting during the years she lived in the USA between 1987 and1993, and feature shapes, colours and textures of the many different landscapes on three continents in which she has lived during her life.
Schwabe has been exhibiting fabric art for over 35 years, always drawing on the basic needlework and sewing skills learned at home and school during her 50s and 60s Australian childhood. Her minimalist, increasingly abstract designs usually feature grid layouts of repeated units, principally of improvisational piecing or hand stitched applique.
Her work is held in public and private collections in Australia, USA, Argentina and Uruguay. In addition to solo exhibitions in those countries, Schwabe's art has appeared in various prestigious international juried, invitational and curated group exhibitions in several other countries.
http://www.alisonschwabe.com/weblog/
Instagram: @schwabealison